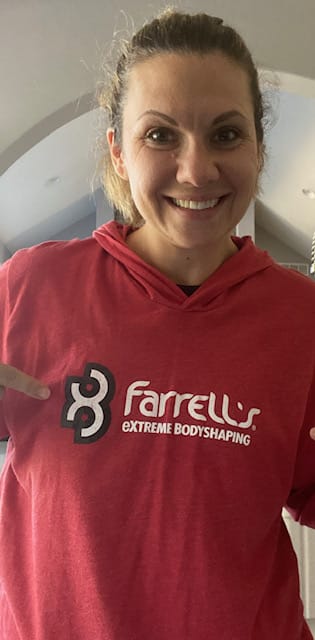 Taryn Deenik
I started my health and fitness journey 8 years ago. It started with making small lifestyle changes and nutrition changes. I lost 45 pounds but knew I needed to do more to be healthy. I started working out at the gym, but wasn't seeing the results I wanted. It wasn't until I focused on my nutrition and workouts together, where I really started to see progress in my body composition! I found a love/hate relationship with running. I ran several half marathons, in January of 2020 completed my first full marathon and the Dopey Challenge (48.6 miles).
I found a passion in helping others achieve their health and wellness goals.
Farrell's Extreme Bodyshaping really was the missing link! The avenue to helping others see the value of fun workouts and incorporating nutrition guidance to help them achieve their goals! I had not found a local community in fitness that also brought strength training and nutrition together. The reward of being able to impact others through health is incredible! Farrell's helps empower and embrace those wanting to find a lifestyle change and better themselves. I am excited to be a part of bringing the Farrell's brand to Greenwood!