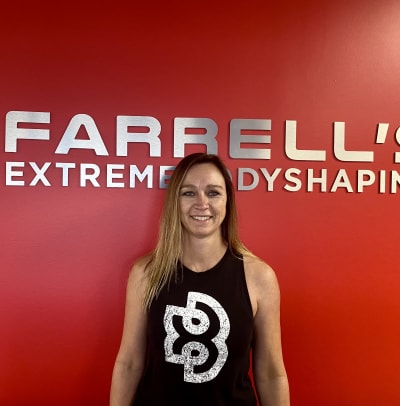 Amy Park
I am a wife, mother and entrepreneur. I have always enjoyed physical fitness and even dreamed of being a PE teacher since it was one of my favorite classes! At the age of 9 you could find me creating workout routines for my stuffed animals! But my real journey started in my early twenties when I learned about nutrition. My daughter was diagnosed with Type 1 diabetes, and learning how food affected her body made me crave more information. Was my poor diet making me sick? And it was!
It amazes me to this day how much I truly misunderstood food. I love to share my enthusiasm for movement, but also how to fuel our bodies! The Farrell's program allows me to help teach others about nutrition and getting healthy!
I started in Group Fitness in 2008. My first format was an MMA format and I fell in love! I moved into dance fitness and strength. I love Farrell's because it feels like a community. We get nutrition guidance and personal coaching, along with the fitness classes. Seems like a winning combination to me. Not to mention the 10 week challenges. Healthy competition is good for all!